It is essential that every business take care of the cleanliness of its workspace, so it is necessary to trust a serious and experienced cleaning company to obtain the best results.
At SCS Group Cleaning Solution we carry out office cleaning by the hour in order to provide this service in the best time slot for the client. We adapt to the needs of each company, both in availability and in the type of tasks to be carried out.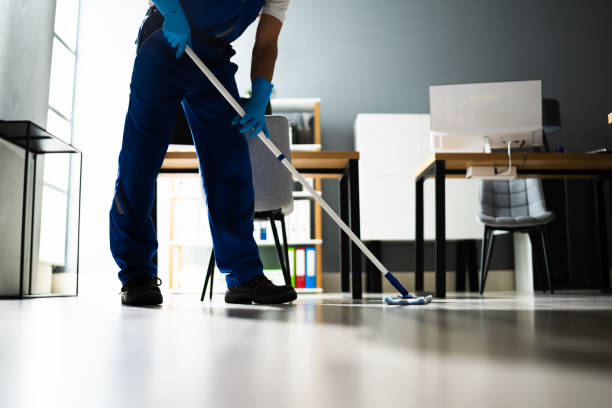 5 office cleaning tasks
1. Clean office furniture
Cleaning office furniture is one of the most necessary tasks in an office since it is the place where employees spend the most time. It not only includes the cleaning of tables, chairs or shelves but also of all the electronic devices that are in a company: printers, computers, telephones…
The latter is where more bacteria accumulate and where the greater emphasis must be placed on cleaning an office. At SCS Group Cleaning Solution, we take care of all these tasks besides the usual dust cleaning, garbage collection, and bins… We include all the materials to carry out the office cleaning service, both in quantity and quality.
2. Cleaning windows in companies
More and more companies have glazed areas to have more light and give more space to the space. However, they need to be in perfect condition to give a good image and have a clean and well-kept office. Therefore, hire an office cleaning company that includes a window cleaning service.
At SCS Group Cleaning Solution, we do this type of task, both in glass facades and windows, interior and exterior glass, or metal shutters. Getting a good result in window cleaning is a task an experienced company can only carry out. In our team, we have people specifically dedicated to this type of service to guarantee the best results for our clients.
3. Polishing and floor treatment
Undoubtedly, the floor of an office is the area of ​​an office that gets dirty the most and where you have to spend the most time to get good results. But each company has different flooring or uses rugs or carpets, so it is necessary to use specific cleaning products for each material.
Office cleaning in Canberra
At SCS Group Cleaning Solution, we adapt the soap for each type of floor and, in addition, we carry out a specific floor treatment for each case. Vacuuming, carpet cleaning, parquet cleaning, treatment of marble or terrazzo floors… We take care that the office floor looks perfect with products suitable for each type of flooring.
4. Clean office canteen
Many companies have an area where employees can have their moment of rest and logically, it is one space with the greatest predisposition to get dirty. Cleaning an office dining room is one of the essential tasks in office cleaning. We review splashes from appliances, sweep and mop the floor, remove countertop stains, and complete cleaning of tables and chairs.
5. Cleaning of toilets and changing rooms
It is also essential to properly clean changing rooms and toilets in an office. It is one area that requires more time in the cleaning tasks of a company since it is a space shared by both employees and customers. The tasks that this service includes are the disinfection of toilets, cleaning of tiles and mirrors, sweeping and scrubbing floors… At SCS Group Cleaning Solution we can provide paper, paper towels, and hand soap in the office toilets at the price of our supplier, but it is an additional cost to the cleaning service.
Office cleaning in Canberra
Cleaning of offices and offices in Canberra. If you have a company in Canberra and you need to hire an office or office cleaning service, contact SCS Group Cleaning Solution and we will give you a quote without obligation. Our prices are continuously adapted to the needs of each client, according to the type of tasks that have to be carried out, the number of operators-Singinnews, and the hours dedicated to the week that has to be used.
It is also necessary to consider the displacements and if any additional service is required. If you know what you need, contact us and we can start as soon as possible.
If you have doubts about what services you need, at SCS Group Cleaning Solution, we can visit the office and make an assessment to configure a totally personalized budget to the needs of each case. Our working day is from 6 in the morning to 10 pm, so we can adjust to the most suitable schedule for your office. Contact us and we will give you all the information about our office and office cleaning service in Canberra!
Write For Us-Singinnews